Custom Packages
We at Clement Travel Service Inc. have decades of experience planning travel arrangements and cruises for clients of all ages. Many of these were Custom Packages of a few days or weeks. Some clients have a special dreamlist trip that only a Custom Package will serve.
The top advantage and appeal of a Custom Package is flexibility. You can spend your time according to your wishes.
Sometimes there's a special occasion or purpose: Wedding parties, honeymoons, birthdays, graduations, reunions, multi-generational family trips, special-interest programs, athletic competitions, business meetings or conferences.
These have included exciting tours and activities:
Elephant rides in Thailand...Stand Up Paddle Lessons in Honolulu...Skip the Line tour to the Sistine Chapel in Rome...Dinner Cruise on the River Seine in Paris...Visit to the Great Wall in China...Sydney BridgeClimb...Cruising in Halong Bay, Vietnam...Honeymooning in an overwater bungalow in Bora Bora... just to name a few of the most popular requests.
And always popular is a combination of a Custom Package with a cruise, which makes for a really wonderful vacation.
Please contact us for a preliminary chat on how we can work together.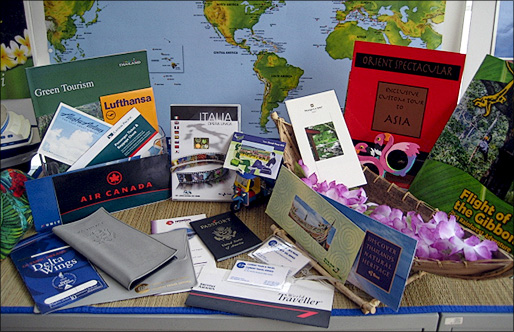 FROM OUR CLIENTS
"SELEX ES has used Clement Travel Service Inc. twice to handle custom travel arrangements for our clients from Indonesia in two different cities and we are extremely pleased with all the arrangements that were made. We would definitely use Clement Travel Service in the future. Total satisfaction. No details left out. Very professional."
—Ruth Charpie, SELEX ES
"I have been working with Jack Young and Clement Travel for many years, to purchase large quantities of international flights for a student trip. I've always found their service to be impeccable: organized, on time, accommodating and friendly. We often have complicated travel needs & requests, but it's never an issue! Clement Travel simplifies the process saves us loads of worry."
—Natalie Greene, USF Adjunct Faculty Leader of Annual Peru Immersion Program