HONG KONG/CHINA
China and Hong Kong are amazing, exciting destinations. So much to see, do, eat, experience! And the bargains are fantastic. It's no wonder some of our clients return again and again. Learn more about these most popular attractions.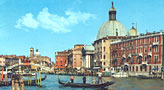 WONDERFUL EUROPE
Interested in taking an escorted tour to Europe? Or maybe something more customized? More independent? We have many decades of experience in booking travel arrangements to and throughout Europe. Find out more.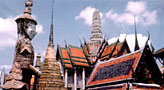 ORIENT SPECTACULAR
Planning custom trips to Thailand is one of our specialties, as well as to Siem Reap and Vietnam. Some of our clients like these destinations so much that they return every year. Find out more.